The Handmaid's Tale Recipes: Blessed be the Fruit …cake
/
June 10th, 2019
/
There are currently 0 comments
Under His Eye.
The Handmaid's Tale is back for a third season and we are on hand to serve up some delicious recipes for you to eat while watching June, Luke, Nick and Serena Joy's shenanigans.
Trying to be healthy-ish, our series of recipes are called…wait for it… Blessed be the fruit.
Our first, a Fruit Pie Recipe can be found here.
For Handmaid's Tale Season 3 Episode 2, we have a delicious Fruit Cake Recipe.
Ingredients
Serves: 8
225g self-raising flour
110g butter
110g sugar
225g mixed fruit
1 egg
5 tablespoons milk
Chopped nuts (optional)
Method
Pre-heat your oven at 180°C.
Mix the butter and flour together, rubbing it until it becomes fine, like breadcrumbs.
Add the sugar and mixed fruit. Drop in the chopped nuts, if you are using them and mix thoroughly.
Pour in the milk and crack the egg into the mixture to create a dropping consistency.
Transfer the mixture into your Springform Cake Tin.
Pop your Fruit Cake in the oven and bake for 1 hour. It may need an extra bit of time (about 15 minutes), so don't be afraid to pop it back in (Pop a skewer into your cake and when it comes out clear, your fruit cake is ready).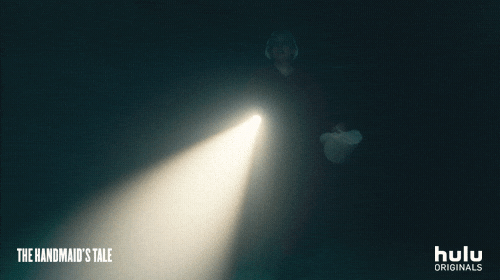 So, there is your snack suggestion for Episode 2 of Handmaid's Tale season 3. If only the incidents in Gilead would be so easygoing.
Blessed be the Fruit Cake. Blessed be the Fight.