Feel Good Friday: Great North Run Tips
/
July 26th, 2019
/
There are currently 0 comments
Hello. My name is Anthony Arnott and I'm the Content Writer at Andrew James.
The Great North Run is the world's greatest half-marathon and this year, I'll be doing it.
It'll be my 4th year of doing it, so I'm sharing some hints and tips on how to make your Great North Run day go as smoothly as possible.
1. Breakfast
Some years, I've had porridge (topped with bananas) as my pre-GNR meal, but for a real half-marathon breakfast, I'd recommend a slice of toast with peanut butter for a real energy boost or perhaps poached eggs and lots of fruit.
Whatever you eat, make sure you don't fill yourself up too much – you wouldn't overfill your car with petrol, would you? – but drink plenty of water as you make your way towards the starting line.
2. What to take with you
Unless you are carrying a large fridge (or Waffle Maker) on your back or dressing up as Andy Pandy, what you need to take with you should be fairly straightforward.
This is what I usually leave the house with…
Money (for Metro or Bus)
Phone
House key (if there's not going to be anyone in when you get back)
Banana
A running armband is also a really good way to keep most of these little bits together. If you're aiming to come back home via the bus or metro, your return ticket will easily slip behind your phone and along with your key inside the armband and you won't have to worry about them.
3. Getting there
As I live in South Tyneside, I'm lucky that I can jump on a rather cramped Metro and let that roll me into Haymarket, before simply following the crowds to the starting line.
According to the Great Run website, buses run before the run starts, with Haymarket and Eldon Square being the closest stations.
The Start Assembly Area opens at 9.15am and closes at 10.30am, so make sure you give yourself plenty of time (maybe allow a few full Metros or buses pass before you get on one) to get to the Starting Area, as well as find the right section for you – your gate will be on your number.
Once you've found where you're meant to be, nip in the bushes and answer nature's call. Everyone will be doing it and it could save you a bit of time while out on the route. Besides, when else are you going to go to the bathroom in front of thousands of people (not to mention the BBC) and
4. Doing it
Yes, there is a bit of a stop-start feeling at the beginning (last year, I hadn't crossed the Starting Line and Mo Farah had already finished), but when you really get going, there is no better feeling.
It might just be me, but I always get quite emotional at the start. I don't know if it's because of the size of what's in front of me or by being up close and personal with people who have so many personal stories to tell.
The first mile always seems to go the quickest. If it's your first year of doing it, be sure to stick to the left and go under the fly-over, rather than over it.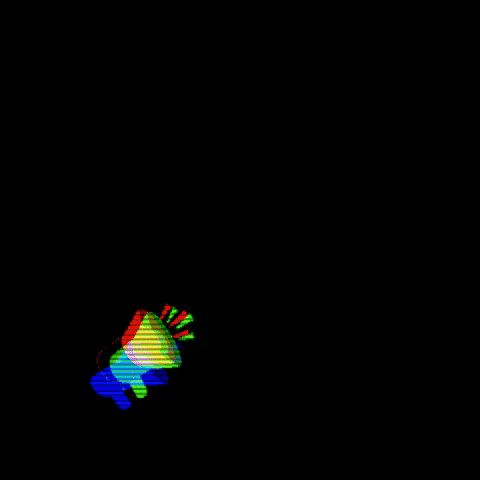 You'll find out why.
Running across the Tyne Bridge is always a great feeling too and, take care as you make your way into Gateshead as that incline is steady but unforgiving – thankfully, it's nearer the start of the route than it is at the end.
Then, you're on the Felling bypass which, believe it or not, can be quicker to run down than it is to drive some days.
You'll pass Gateshead Stadium and loads of random strangers cheering you on. There'll also be plenty of drinks stations along here, so make sure you keep yourself hydrated.
Heading through Wardley, there's another incline, but then you're barrleing down onto Leam Lane, where you'll cross the 10km mark.
(Apart from the end), this is my favourite bit, as I'm fairly close to home and I spot (or get spotted by) plenty of people I know.
There's plenty of musicians lined alongside the length of the course, but I love the steel drum band that's always parked up outside The Lakeside Inn, as you make your way into Jarrow.
Then, you'll head for the Lindisfarne roundabout and from there – I'm not going to lie to you – it's a bit of a slog. A delightful slog, as you'll be handed an Ice Pop and someone may cheer your name, but a slog nonetheless.
I think this is always the bit I struggle with because I think of the John Reid Road as the being the road into South Shields, which it is. But, it's so long.
Thankfully, a quick look at the route for the Great North Run route 2019 tells me that there'll be showers and drinks and bands dotted about as we make our way towards The Nook and, from there, you've just go to keep going and tell yourself you're nearly done.
One year, a stall was handing out free beer for the runners and, as I took one, I heard the bloke behind me neck one after and another, before yelling 'I'm coming to get you, Mo!'
Into The Nook and you will be bombarded with cake, chips, ice lollies, jelly babies, jam tarts, ice pops, wham bars and, of course, approximately a thousand high-fives.
Hopefully, the weather will be nice on the day and the sight of the sea (as well as the one mile to go sign) will give you the boost you need to keep going. If not, the whole of South Shields will be there to cheer you over the finish line.
Finishing the run brings with it a great feeling of achievement and I've seen people overcome with emotion as they take their Great North Run goodie bag and wear their medal with pride.
5. After the Great North Run
The first thing I do when I finish the Great North Run is post a selfie. I've done it for different charities and I just want to share my achievement with those who have sponsored me, as well as encourage a few others to donate.
This is followed by a call to my partner and I meet up with her and my little girl, before we hobble along to South Shields Metro Station.
6. Getting home
I've never used it, but there are buses that can drive any belongings you need from the start of the Great North Run route to the end and many people pick up their belongings from there, before making their way home.
As the thousands of people stream across South Shields, you can find yourself in one of two camps: either get out as soon as you can OR hang around for a few pints (I recommend The Lounge on King Street).
We've tended to head for home straight away and I can honestly say that each year I've done it, the Metro staff have been phenomenal getting people organised and where they want to be. There's also the bus and the ferry, should you need a direct route back to the north side of the Tyne.
Before I go, however, I just want to point out that – at the time of writing – the South Shields Metro Station is closed, with plans to open a new Metro and Bus Interchange in place for August. It has been a hot issue and we'll keep you guys up to date with developments as and when we hear them.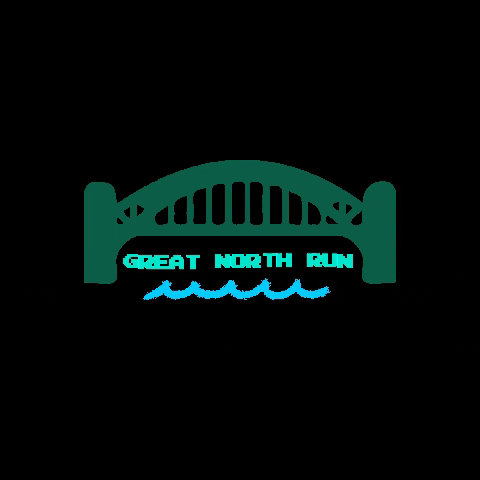 As obsessed as I am with the Great North Run, I've already written a couple of other blogs on it…