Easy Autumn Recipes: Vegan Chilli Con Carne Recipe
Are you looking for lush Vegan Autumn Recipes?
This Slow Cooker Vegan Chilli Con Carne Recipe is easy, delicious and – should you need Traditional, Vegetarian and Gluten Free alternatives – the ingredients are very interchangeable.
A truly perfect Autumn Vegan meal, this Chilli Con Carne Recipe is healthy, delicious and easy to make.
Great to make in a large batch, you can freeze this Vegan Chilli Con Carne and store it in Storage boxes. You can even defrost it on a later date, making your future self extremely grateful, especially on those days when the last thing you want to do is cook a meal.
If you would rather have it without rice, then load it up in a tortilla wrap, burrito style, or even serve it on a bed of nachos for a treat.
Check out our recipe below!
Ingredients
Serves: 4-5
COOK TIME: 5-6 Hours (on Low), 2 1/2 to 3 Hours (on High)
2 1/4 cups vegetable broth
1/2 cup quinoa
15 oz can black beans
14 oz diced tomatoes
1/2 chopped red bell pepper
1/2 chopped green bell pepper
1 carrot
1/2 onion

2 cloves garlic
2 teaspoons of chili powder
1 1/2 teaspoons salt
1 teaspoon ground black pepper
Method
Make the broth and pop that, the (uncooked) quinoa, tomatoes and black beans into the slow cooker. Stir it up.
Chuck in the peppers, grated carrot, chopped onion and garlic. Stir.
Add whatever seasonings from the ingredients list that we haven't already mentioned and stir again.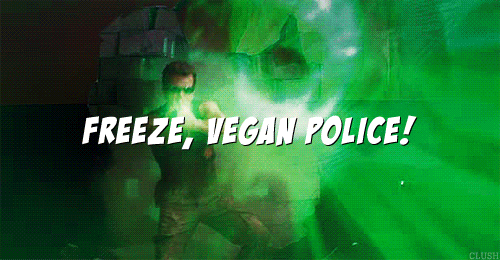 Is this Chilli Con Carne good for weight loss?
There are probably a few changes that could make this Vegan Chilli Con Carne Recipe a bit better for losing weight, but at just a fraction of your recommended daily calorie intake, it's pretty good if you're watching what you eat.
Our Slow Cookers can make so many lush Autumn meals, making it easy for Vegan Recipes to be created and enjoyed.