The Handmaid's Tale Recipes: Blessed be the fruit …pie
/
November 19th, 2018
/
There are currently 0 comments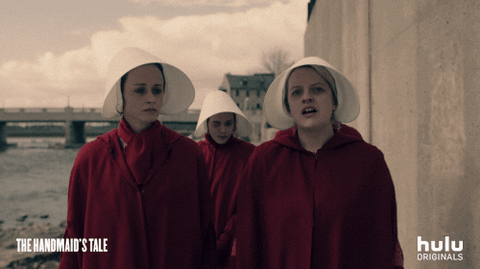 Shortcrust pastry, cherries and some glaze is all you need to create a pudding that looks as good as it tastes.
With a spot of whipped cream, or ice cream the taste contrast between the pie and the topping is as good as they come.
For this recipe we have used shop bought shortcrust pastry, but to those who want to make their own we salute you (we were feeling a little lazy).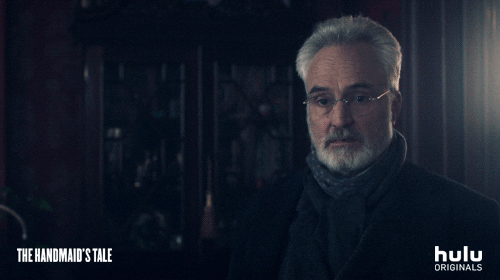 Ingredients
1 packet of shortcrust pastry
1 beaten egg, to glaze
2 boxes of frozen cherries, defrosted
5 tbsp. caster sugar
1 tbsp. cornflour
Method
Preheat oven to 200°C.
Roll out ¾ of the pastry into a round base large enough to fit into your baking tin. Lie the pastry into the tin and push into the base and edges.
In a pan, add the defrosted cherries and any juice you wish to use. Allow them to cook on a medium heat until more juice is released.
Mix together the cornflour and sugar, then add to the pan. The juice will begin to thicken into a sauce.
Leave to simmer until the sauce is at the required thickness. Tip into the pastry base.
Roll out the remaining pastry into a square. Cut the pastry into 2cm thick strips ensuring they are long enough to go across the pie base.
Using a little bit of water on a pastry brush, wet around the edge of the pastry in the tin.
Lay 5 strips of pastry over the pie base, leaving a 2cm gap between each strip. Fold back every other strip.
Place one strip perpendicular through the centre of the pie, then pull back the folded strips.
Fold over the strips running under the perpendicular strip then lay down a second strip. Repeat this pattern across the pie.
Trim the edges, seal and crimp around the pie. Brush with egg.
Place into the oven for 40-45 minutes until the pie is crisp and golden.
Remove and serve with a dollop of whipped cream or a scoop of homemade ice cream.
Whatever happens in The Handmaid's Tale Season 3, be ensured that we'll be on hand to provide delicious recipes each week that might verge on healthiness.
Blessed be the fight.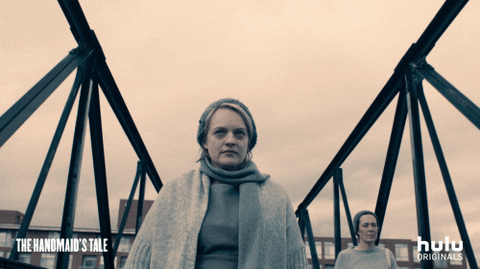 Are you as Handmaid's Tale mad as we are? Did you make this Cherry Pie? Show us now by tagging us at @andrewjamesuk on Instagram and @andrewjamesltd on Twitter!